Production Technology
(ANWENDUNGSTECHNIK)
Production Technology
(ANWENDUNGSTECHNIK)
Except new product development, YOUR CHOICE also devoted ourselves to the improvement of existing production technology. We combine the capability from our subcontractors and suppliers to carry on the improvement of molds, tools, fixture and equipment capacity in order to reduce manufacturing costs and increase productivity and quality.
Besides, we have routine training educations for the operators. We hope to promote their quality and skills through these basic, mid and advanced technology courses. Then achieve the target of improved production capacity, optimum quality and meets customer's requirements.
Production Procedure
(HERSTELLUNGPROZESS)
Drawn WireInspection point: Material, Dimension, Composition, Appearance.
Head FormingInspection point: Hand Dimension, Appearance.
Pinch PointInspection point: Hand Dimension, Appearance.
ThreadingInspection point: Major & Minor Thread Dimension, Appearance.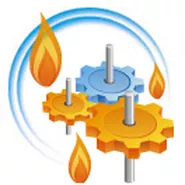 Heat TreatmentInspection point: Suface, Core Hardness, Carbon Penetration, Drilling Test, Tensile, Torque, Appearance.
PlatingInspection point: Plating Thickness, Appearance, Anti-corrosion.
Warehouse
Packing
Delivery