Quality System
(QUALITÄTSMANAGEMENT-SYSTEM)
The quality commitment of YOUR CHOICE is to provide a complete quality management system and to continuously improve the quality in order to meet customer's requirements.
Customer Request System (CRS)
YOUR CHOICE has developed a simple process to manage customer's inquiries and requests, including product, package information, quality agreements, and other quality-related requirements.
Return Material Authorization (RMA)
If the product is failed at the time of correct product use, YOUR CHOICE provides a simple process to start the failure analysis then output the corrective action. YOUR CHOICE will timely reply to customer with root cause based on our analysis capability.
Non-conforming Products Control
All the products that do not conform to specifications will be at YOUR CHOICE Material Review Board (MRB)'s attention. YOUR CHOICE MRB consists of representatives from different departments.
They are authorized to review these products and make final decision for the disposition of the non-conforming products.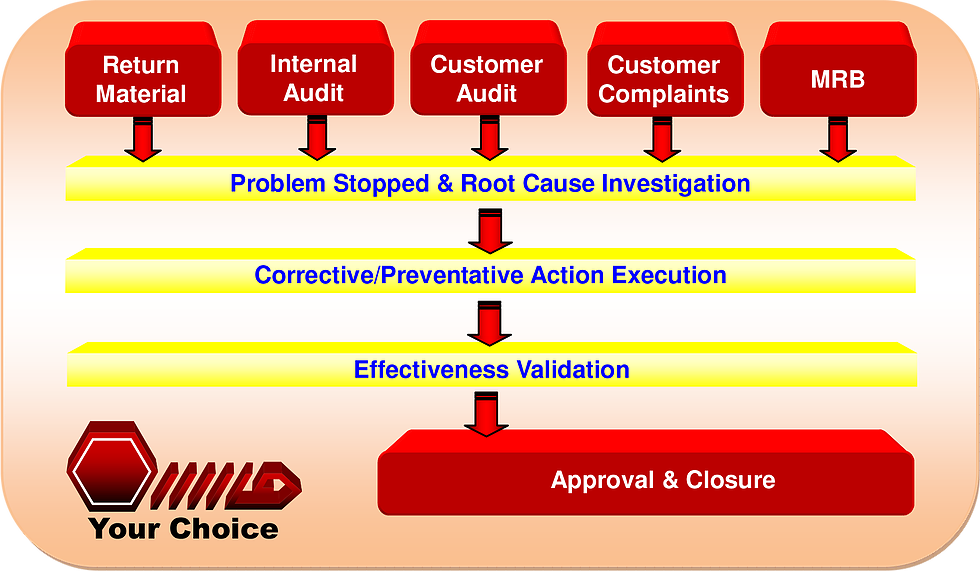 Corrective Action Request (CAR) System
YOUR CHOICE has established a system to track and fulfill corrective action requests which is critical for continuous improvement. Any of the YOUR CHOICE's employees can propose a Corrective Action Request. The responsible department has the responsibility to find the root cause and respond with the corrective and preventive measure.